Greetings, Tribal Warriors!
We are thrilled to introduce the newest
Tribal Wars 2
game feature: Cooperative Play (Coop)! This exciting new feature brings something unique into the world of online strategy browser and mobile games. Play a single game account simultaneously with up to 3 players! Coop will be implemented on all realms on Monday, August 31.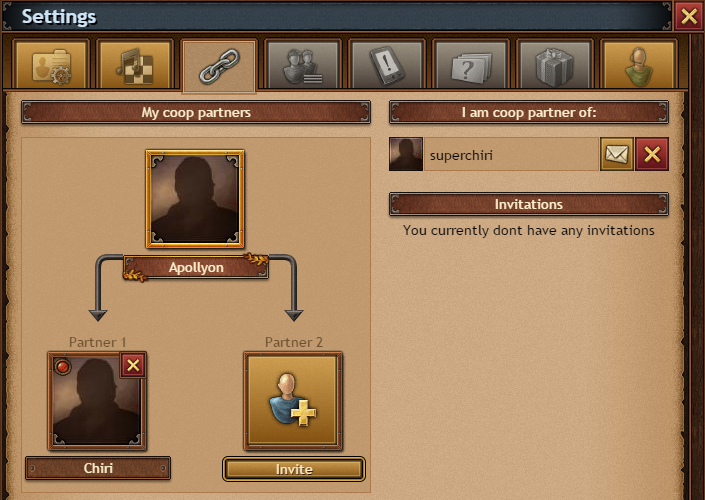 You can invite up to 2 partners to join you and play your game account in parallel, or access it while you are offline. This feature is very powerful and shares almost all game features. You should only invite players as Coop partners whom you trust entirely, which is why we have put this feature in the game settings rather than making it available on the main menu, so new players do not use this feature light-heartedly.
In order to use the Coop feature you will have to be in a Tribe. You can then invite your chosen Tribe members as Coop partners to assist you playing your game account. You can also get invited as Coop player for numerous game accounts of other Tribe members.
All game account resources are available for the account owner and all Coop players, so you will need to coordinate well when playing an account simultaneously. Be advised that you will use your own Crowns when spending them on another account you are Coop partner of.
This feature is made for you, our hardcore fans and loyal game community. Read more about this feature on our official wiki page
HERE
. We are eager to get your feedback on this feature. Please share it with us in this
feedback thread
.
Your Tribal Wars 2 Team