Version 1.22
Hello Tribal Warriors!
Next week (Wednesday, August 12th, or Thursday, August 13th; depending on the quality of the update) we will update all realms with version 1.22. This version will introduce the brand new Tribe profile and helpful quest indicators!
New Features
NEW TRIBE PROFILE
The Tribe profile has been redesigned. It has a tighter layout and is now better structured. Looking at the new profile layout you will most likely see a few new things that will be revealed soon!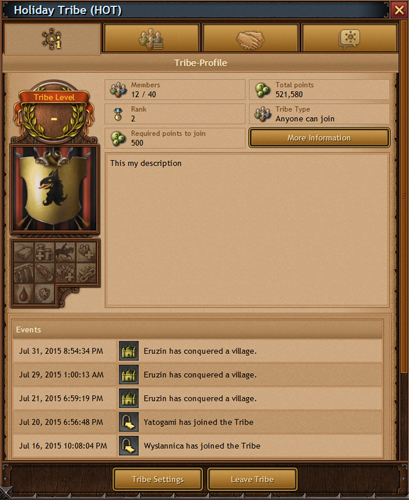 QUEST INDICATORS
New quest goal indicators have been added to your Headquarters. This way you can easily see which buildings have to be constructed or upgraded to achieve specific quest goals of active quests.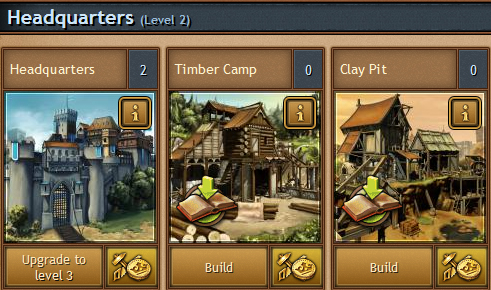 Bug Fixes
Attacks will no longer vanish from the attack overview.
Villages will now be distributed more equally on new realms.
Villages will now appear in their correct Provinces.
The table in the statue will no longer be misaligned.
Recruitment progress bars will now work as intended.
The tooltips showing values in reports will now show the correct values again.
The Hospital will no longer be selectable as a target for your Catapults.

In some cases the overview did not work. This has been resolved.

A rare case has been resolved in which the Resource Deposit would be located very far from your village.
Thank you very much for your support and bug reports. Give us your feedback in this
discussion thread
.
Sincerely,
The Tribal Wars 2 Team