Version 1.72
Greetings, Tribal Warriors!
All realms will be updated with version 1.72, on the 16th of January. In this version we improved the ranking system as also the building queue. We also added so animations to the HQ and barrack.
And here is a preview of the new ranking window.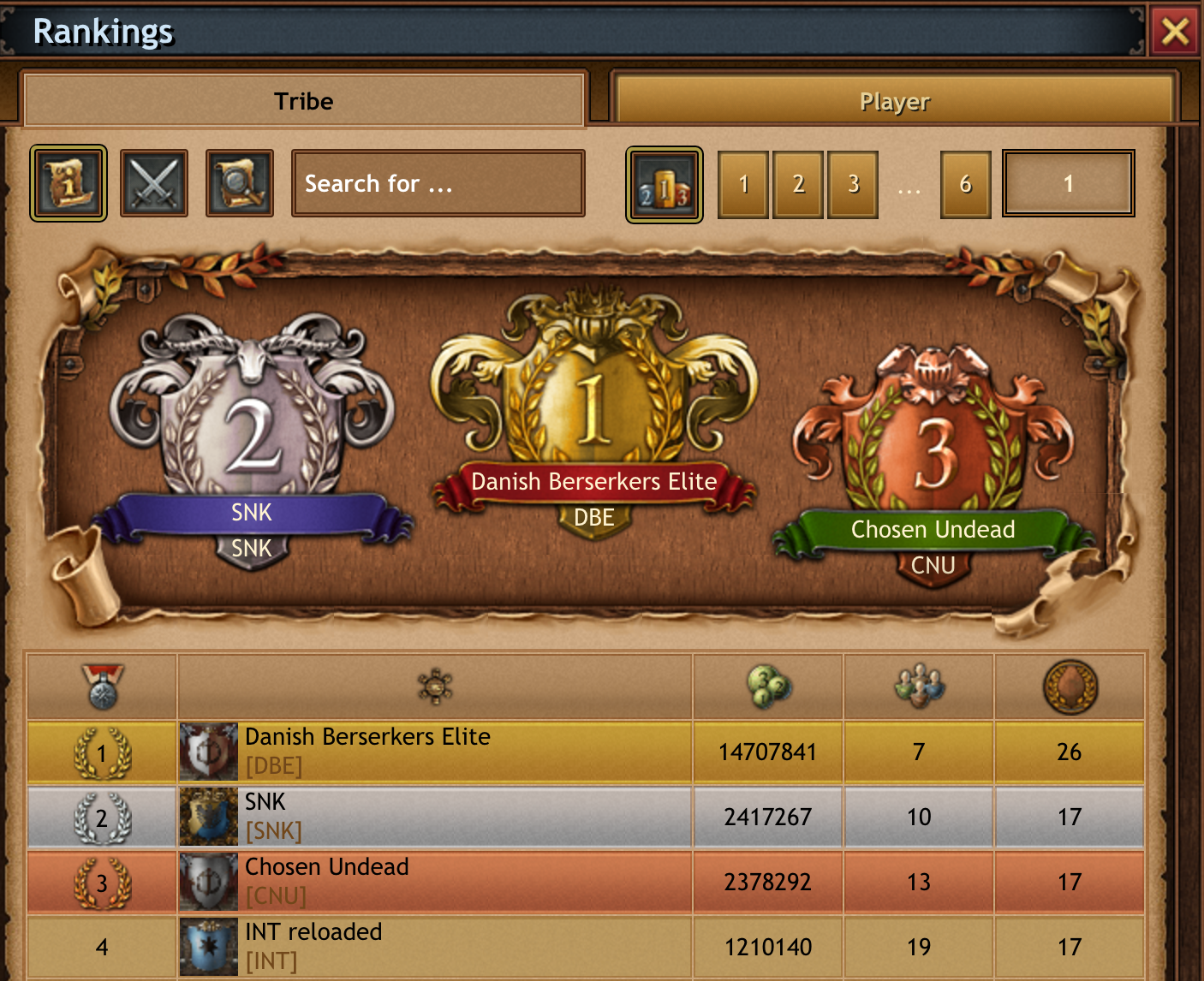 Improvements
Implement an improved ranking.
Improved flow when adding buildings to the build queue.
Added a "construction started" animation to HQ and barracks.
Active worlds are now show within a scrollable area displaying 10 words.
Seconds were missing in the presets.
Removed paladin weapons selection from relocate tab
Removed unused Settings tabs
Added a confirmation check before spending the crowns boosting barbarians.
Changed some texts in the global achievements in order to be clear to understand.
Bug Fixes
Edit button in the Tribe forum was only triggered on the second click.
Corrected tooltip when trying to mint single coins in a co-op account.
Fast switching between villages could've lead the units in hospital to be incorrectly displayed.
Build jobs are now removed from the timeline after instantly finishing them.
Corrected some texts related to the paladin.
Players could not use mass minting / recruiting.
Tips are no longer shown when attacking a barbarian and if previous attacks are on their way.
Thank you very much for your support and bug reports. Give us your feedback in this discussion thread. Click
Here
.
Sincerely,
The Tribal Wars 2 Team