Version 1.74
Greetings, Tribal Warriors!
All realms will be updated with version 1.74, on the 6th of February. With this version we got several bugs out of the way, not just the visible ones but also in the game engine. We also took the time to do some improvements in the ranking.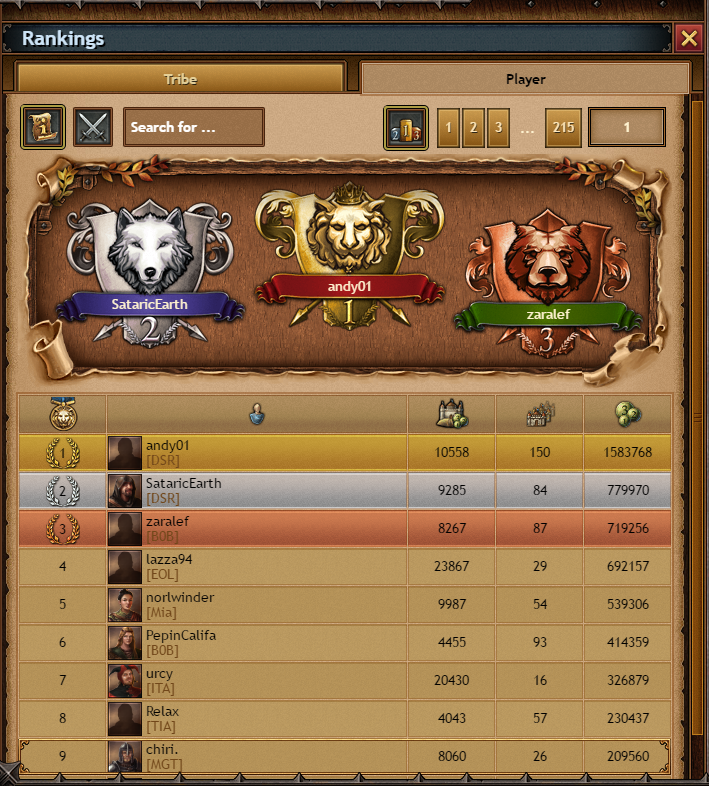 Improvements
Added the possibility to revoke tribe invitations on character profile.
The Ranking shields are now clickable.
Added Tribe tag to the player ranking.
When Gwendoline's game finished the screen will close automatically.
Bug Fixes
Gwendoline's game was not updating when was an inactive tab.
In the barracks pressing "enter" was resulting in an animation bug.
Some pages of the layout where greying out other pages.
In the Barracks, when clicking in "Enter value" or the "Unit image" it is no longer required to click on input field to type an amount.
Server time was disappearing with some screen resolutions.
Mass minting Layout no longer breaks with empty groups.
With too many nobles the progress bar could've been broken.
Fixed issue with copied quoted messages and links.
Fixed error in the timeline between the night bonus and the second village.
Fixed localisation in the warning message when sending over 50 attacks.
In the Tavern the resources required now considers all possible spies.
Reducing the reports page zoom no longer breaks the layout in Firefox.
Clarified texts related to requirements in second village quest-line.
In the achievements, the provincial dominations no longer show negative values.
In some cases sent co-op requests were not displaying to whom.
The provisions requirements for different levels of the Hospital are now correct.
Thank you very much for your support and bug reports. Give us your feedback in this discussion thread. Click
HERE
Sincerely,
The Tribal Wars 2 Team