Version 1.78
Greetings, Tribal Warriors!
All realms will be updated with version 1.78 on the 18th of April. With this version we bring you the first iteration of our dynamic filters to the village overview that allows you to quickly see, for example, the your villages that are under attack and have free provisions and are not recruiting any troops - this is just one of many other possible combinations! We will continue to further develop and improve this feature in the near future, so don't forget to leave us your feedback. For stability reasons we will be activating gradually this feature after the update, but for now here is a preview.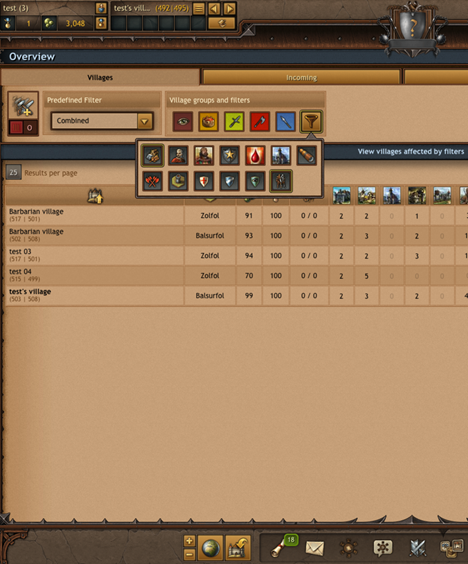 Improvements
Added dynamic filters for villages in the overview.
Performance improvements.
Bug Fixes
In the "Tribe Events" villages with "" and/or "" will not activate the bb-code anymore.
Thank you very much for your support and bug reports. Give us your feedback in the discussion thread found here.
Sincerely,
The Tribal Wars 2 Team