Version 1.90 and 1.91
Greetings, Tribal Warriors!
All realms will be updated to version 1.91, on the 9th of August. In this update, we focused on community requests improving our map, inventory and village overview. We hope that you like these changes and please leave in the feedback what new things we can bring to the game, and improvement to existing features.
Improvements
We added multi-language support for new worlds on the international market.
In the inventory is now possible use multiple times the same item in one time.


Now items from campaigns and promotions will appear first.
We added the possibility to filters different types of items in the inventory.


Added newer icons for the coins items.
On the iOS app, now is possible to see the list of members in another tribe.
Added the option customize some village colours, such as: own villages, barbarians, tribe members and enemies.


We also added a few new filters to the village overview: No active recruitment, active bountiful effects, loyalty lower than 100, active vault effect, active building queue, ongoing trades and lesser than x points.

.

To access the option customize colours please go to you game settings.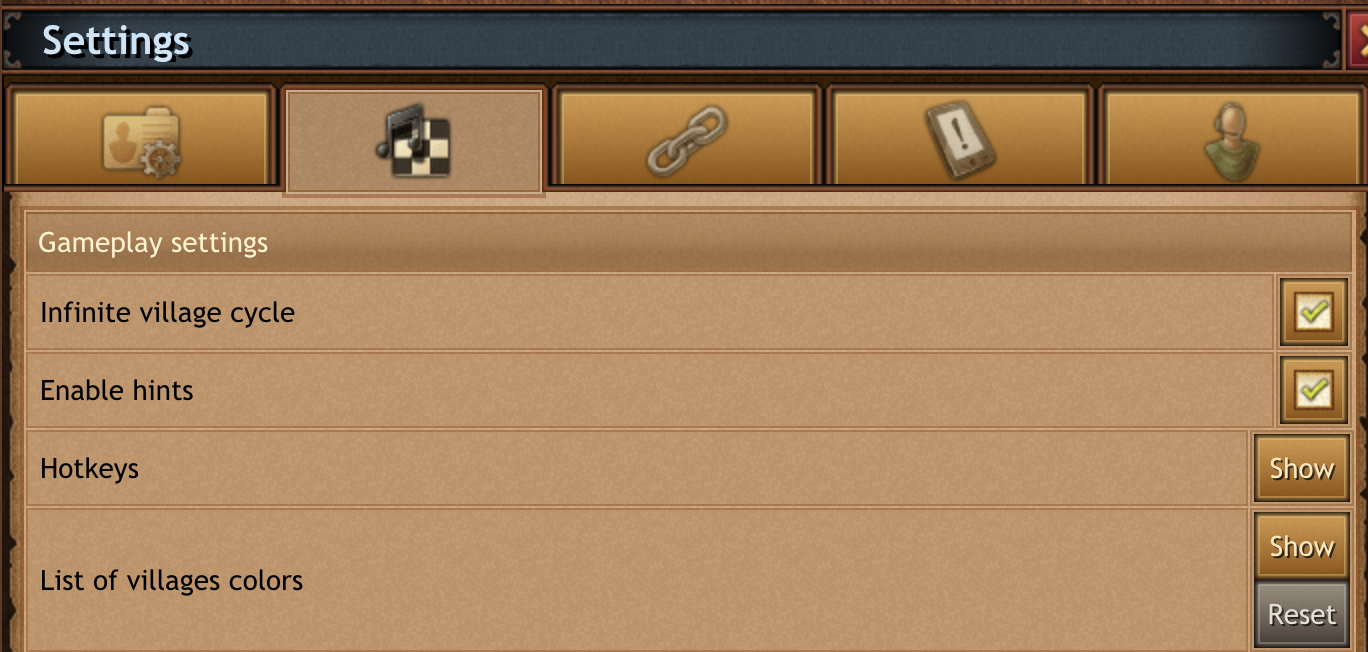 At this time the options are limited and the changes will only be saved for the game sessions duration, we plan to bring more options and a permanent save in future updates.
Bug Fixes
Description of the coins per village item was improved.
Fixed an issue that could prevent players from validating their email addresses.
The iOS reports for supporting villages are now shown correctly.
When opening a village info with ongoing commands, from a message link, all commands will be displayed correctly.
The BB-codes are shown correctly in the tribe forum on iOS devices.
Tooltips will close normally pressing the "Esc" key.
Fixed the provision values shown in the Hospital.
When deleting a report, players will see the next report.
In the iOS app, is again possible to reset the Order.
It is now visible in the app the recruitment limits for the barracks.
Thank you very much for your support and bug reports. Give us your feedback in this discussion thread found
HERE
.
Sincerely,
The Tribal Wars 2 Team